DaisyDear from Head to Toe.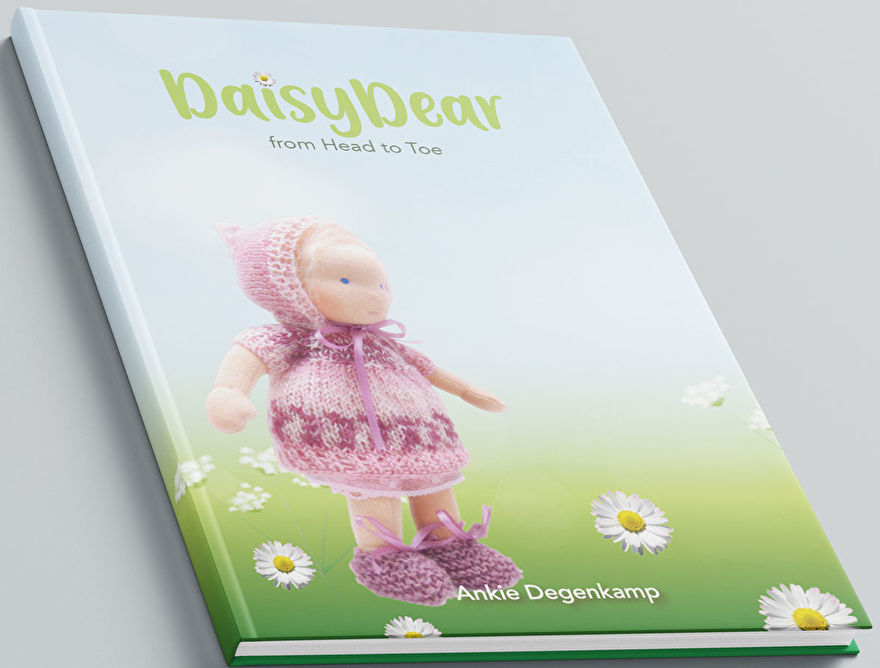 On this page You can find the information about The DaisyDear PDF.
For costumers from foreign countries we translated the Book in English and made a PDF.
The PDF has 56 pages and describes very clearly in text and full color pictures how to make this lovely Waldorf Doll.
It includes all Patterns, and describes all Materials and Tools You need to make this lovely Doll. To make DaisyDear complete we have added Patterns and very clear descriptions with pictures for:
A Nightgown, a Camisole, Underpants, a Night-Cap, a Nappy, Socks, Slippers, a Cuddly Doll and Mini DaisyDear in a Walnut.
This way she can be nicely tucked in for a good night sleep.
Unfortunately making an order for this PDF in the webshop is not possible at this time.
You can buy the PDF Tutorial in my Etsyshop: AnkiWaldorfpatterns the PDF can be downloaded instantly.